Lazy Birds is a collaboration between Littlest Birds and Lazy Gramophone.

Littlest Birds have been organising poetry events in and around London for the past year. Aimed at quieter performers, they attempt to provide a platform on which artists can play and experiment.
For more information go to :- www.myspace.com/littlestbirds or email birds.littlest@googlemail.com

Lazy Birds is the "socialite" sibling of Littlest Birds...

We aim to take the party atmosphere of Lazy Gramophone into more intimate venues, retaining the experimental philosophy of Littlest Birds. We are also working on encouraging those quieter voices to get up and get involved. www.myspace.com/thelazybirds
"Last Wednesday of every month. experimental night of poetry, prose, music and muses. Hosted by the Yorkshire Grey, this informal and friendly night guarentees fun, frolics and new found friends."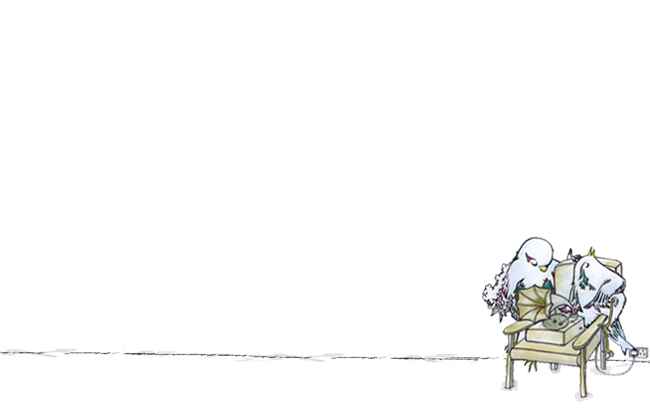 © Lazy Gramophone 2004 - 2007